Simon Smith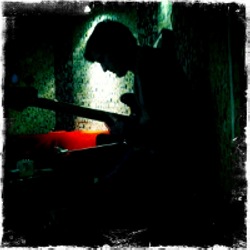 Bio
Simon Smith is an upright and electric bass player with over 20 years of professional experience. He grew up in the Black Country and is primarily a self-taught musician. After buying a bass to use on homemade 4-track recordings he gradually began to play with a wide variety of bands and singers on the local scene.
Since then, he has worked extensively as a freelance musician throughout the UK, Europe and the US, including a five year stint based in Los Angeles. Simon's recording credits include Stevie Nicks, Sarah McLachlan, Wilson Phillips, Glen Ballard and Dave Stewart. He has worked in the live touring bands of artists such as Idina Menzel, Linda Perry, Carl Barât and Carina Round performing at venues and events including Lincoln Center (New York), Ambassadors Theatre, Glastonbury Festival, South by Southwest and La Bâtie Festival (Geneva) amongst many others.
As well as being busily active in the Midlands musician community Simon also composes and produces music and has worked with arts organisations drawing on his experience to create original pieces to fulfil their requirements. He currently plays with a number of bands at venues and festivals throughout the UK and Europe.
Contact: simonjasonsmith@yahoo.com
Tracks
No flash player!
It looks like you don't have flash player installed. Click here to go to Macromedia download page.